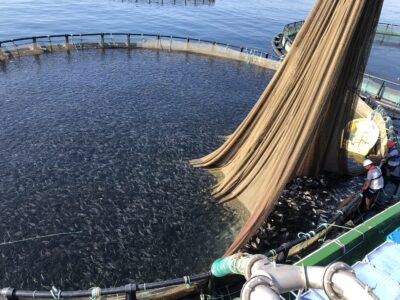 Jouw
betrouwbare bron

voor Mediterrane

aquacultuur


producten
AnT Seafood is gespecialiseerd in gekweekte vissoorten zeebaars, zeebrasem en forel. Ons hoofdkantoor in Nederland is gevestigd in het vissersdorp Urk.
Onze Europese koelhuizen in Nederland, Duitsland en het Verenigd Koninkrijk worden wekelijks bevoorraad vanuit onze kwekerijen en productielocaties in Turkije. Dit stelt ons in staat om snel en efficiënt te leveren aan al onze klanten.
Onze klanten zijn voornamelijk importeurs, retailers, groothandels, cateraars en industriële fabrikanten over de hele wereld.

Wij zijn uw go-to leverancier voor (verse en diepvries) premium kwaliteit visproducten over een verscheidenheid aan markten. Wij zijn trots op onze toewijding aan kwaliteit, betrouwbaarheid en klantenservice, en we kijken ernaar uit om u van dienst te zijn
We offer a range of fresh and frozen seafood products that are carefully selected and packed to ensure maximum freshness and quality. Our products are perfect for supermarkets, specialty stores, and online retailers looking to offer their customers the best seafood products available.
We provide a wide range of seafood products to wholesalers, distributors, and food brokers. Our focus on quality and reliability has made us a trusted supplier to the wholesale market.
We offer a range of seafood products that are specifically designed for the food service industry. From premium fillets and portions to value-added products, our selection of seafood is perfect for restaurants, catering companies, and other food service providers.
We offer a range of bulk seafood products that are perfect for food processors and manufacturers. Our products are available in a variety of sizes and packaging options to meet the needs of your specific application.



Frozen products stored at a min. of -18 °C. We Large stock and quick delivery
Fresh fish stored at a maximum of 2 °C
Daily fresh arrivals!
een paar dingen waar we
goed

in zijn
Our products are exported to various countries within Europe. At AnT Seafood, delivering quality is of paramount importance. The high quality requirements are met because we only work with the highest certified companies.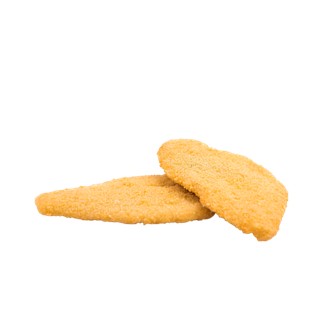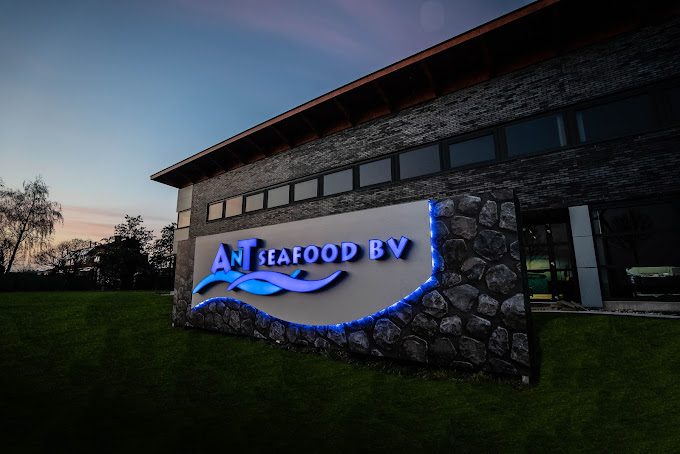 AnT seafood is one of the largest producers and exporters of Turkish sea bass, sea bream and rainbow trout.
We have several production locations within and outside Europe with which we can offer our customers a high service level. We provide the right products at the right time.
Our products can be found in ranges from retailers to caterers all over the world.
High-quality fish is what AnT Seafood guearantees to its customers. We only work with the highest certified companies and continuously audit our production partners, which enables total quality control.
The nurseries and production locations are also annually audited by various of our customers. AnT Seafood is aware of corporate responsibility and that is why we prefer sustainably certified fish with ASC, MSC or Global GAP quality mark.
Certificates: ASC, BRC, Global Gap, MSC
The processing of our sea bass and sea bream takes place in our own production company in Turkey, at a short distance from the nurseries. Within a radius of 20 kilometers, the fish is caught, produced and transported to our cold stores. This process guarantees optimum freshness and an extremely long shelf life of our products.
Verpakkings

mogelijkheden
All our products can be packed according to your specifications . For example, we can package your fish products in retail boxes or retail bags under private label . You can also choose from a variety of bulk containers for use as packaging for your products.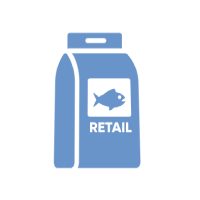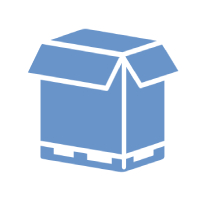 QUESTIONS?

PLEASE CONTACT US!
We are happy to help you if you have any questions about our quality products. Ask your question via the contact form or call us.
Head office
AnT Seafood B.V.
Het Spijk 2-G, 8321 WT Urk
T: +31 (0)527 – 687 328
Sales office
C/Matilde Bertrán i Calopa, nº 9
08980 Sant Feliu de Llobregat Barcelona (Spain)
+34 659570352

Sales office
Euro Brokers & Co. Srl
Corso Europa, 1837
16166 Genova
T: +39 (0)10 – 32 000 74

AnT Su ürünleri LTD
Sokak 4078 nr. 5
Bodrum / Turgutreis
+90 (0)534 – 013 205


AnT Seafood LTD
164a Kenton Road, Harrow
HA3 8BL Middlesex
T: +31 (0)527 – 687 328